We often hear "gender" and "genderless collections", but what does it mean?
What characterizes genderless collections? If you are wondering about these questions, you're in the right place.

What is "gender" and "gender" in fashion
To better understand how gender has influenced fashion, we start from the definition of the word "gender": it is the gender distinction rather than biological differences, but in a more generic manner all the behaviors and components of a social nature that are often attributed to a gender rather than to the other.
More and more people prefer to live their lives by doing what they feel closest to their personality, regardless of whether they are behaviors commonly attributed to the opposite sex of affiliation.
Let's take practical examples to understand better:
– In today's society, more and more women choose to work professionally, unlike what was happening in the past, so domestic affairs are rightly done by both sides, going "against" what the society of the past had established, that the man had to work and the woman had to clean the home and do everything for the family.
– Another classic example of gender-related behaviors are sports: the lil boys are often involved by the parents in football while the girls in the dance. More and more families, fortunately, now decide to follow the attitudes and desires of their children and it is therefore common for example to see children attend classical dance classes and girls playing football or basketball.
– One last example is fashion and clothing: wearing pink, for example, is often attributed to women, while blue to men.

Obviously they are habitual and non-rules of life with foundations, so from the fashion we can start to revolutionize these archaic ways of thinking.
Fashion in this is surely a step forward by proposing the pink as a trend for this season for man or by making genderless collections, ie without a specific gender-based destination but suitable for everyone.
One of these examples is StandFor, a Portuguese shoe manufacturer who also promoted an interesting initiative to which I participated as "One Gender" to fight all gender discrimination, because the only gender that really counts is just one : the human one.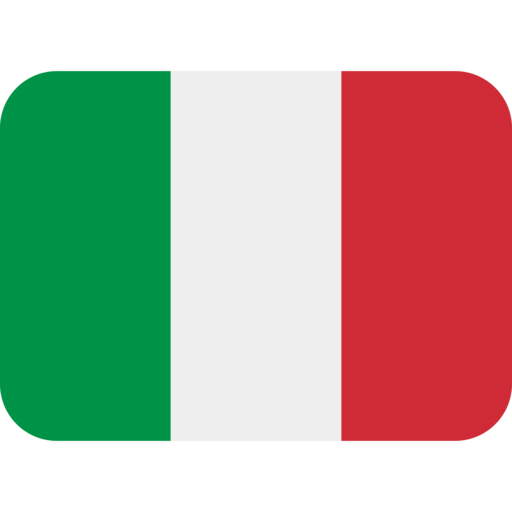 ITALIANO
Sempre più spesso sentiamo parlare del "gender" e delle "collezioni genderless", ma cosa significa? Cosa caratterizza le collezioni genderless? Se ti stai ponedo queste domande sei nel posto giusto.
Cos'è il "gender" e il "gender" nella moda
Per capire meglio quanto il gender abbia influenzato la moda partiamo dalla definizione della parola "gender": per gender si intende la distinzione di genere non sulle differenze di natura biologica, ma  in modo più generico tutti i comportamenti e i componenti di natura sociale che spesso vengono attribuiti a un genere piuttosto che all'altro.
Sempre più persone però preferiscono vivere la vita facendo ciò che sentono più vicino alla loro personalità, indipendentemente dal fatto che siano comportamenti comunemente attribuiti al sesso opposto di appartanenza.
Facciamo degli esempi pratici, per riuscire a capire meglio:
– Nella società attuale sempre più donne scelgono di realizzarsi professionalmente, a differenza di come avveniva in passato, quindi le faccende domestiche sono giustamente svolte da entrambe le parti, andando "contro" ciò che la società del passato aveva stabilito e cioè che l'uomo doveva lavorare e la donna occuparsi della casa e della famiglia.
– Un altro esempio classico sui comportamenti di genere sono gli sport: i bambini, ad esempio, vengono spesso iscritti dai genitori a calcio, mentre le bambine a danza, perché è ciò che è più comune da sempre.
Sempre più famiglie però, fortunatamente, decidono ormai di seguire le attitudini e i desideri dei propri figli ed è quindi comune, per esempio, vedere dei bambini seguire dei corsi di danza classica e le bambine giocare a calcio o basket.
– Un ultimo esempio è la moda l'abbigliamento: indossare il rosa, per esempio, viene spesso attribuito alle donne, mentre il blu agli uomini.
Ovviamente sono consuetudini e non regole di vita con delle fondamenta, per cui proprio dalla moda si può partire per rivoluzionare questi modi ormai arcaici di pensare.
La moda in questo è sicuramente un passo avanti proponendo proprio il rosa come trend per questa stagione per l'uomo o realizzando delle collezioni genderless, ossia senza una destinazione specifica basata sul genere, ma adatta a tutti.
Uno di questi esempi è StandFor, un'azienda Portoghese produttrice di scarpe che ha anche promosso un'interessante iniziativa alla quale ho partecipato chiamata "One Gender" volta a combattere tutte le discriminazioni di genere, perché l'unico genere che davvero conta è solo uno: quello umano.
ESPANOL
A menudo escuchamos palabras como "gender" y "genderless collections", pero ¿qué significa? ¿Qué caracteriza a las colecciones sin género? Si te estas haciendo estas preguntas, estás en el lugar correcto.



Qué es "gender" y  el "gender" en la moda
Para comprender mejor cómo el gender ha influido en la moda, partimos de la definición de la palabra "gender": es la distinción de género más que las diferencias biológicas, pero de una manera más genérica, como todos los comportamientos y componentes de naturaleza social que a menudo son atribuidos a un género en lugar de al otro.
Cada vez más personas prefieren vivir sus vidas haciendo lo que sienten más cerca de su personalidad, independientemente de si se trata de conductas comúnmente atribuidas al sexo opuesto de apartenencia.
Tomemos ejemplos prácticos para comprender mejor:
– En la sociedad actual, cada vez más mujeres eligen de trabajar, a diferencia de lo que sucedía en el pasado, las tareas domesticas son hechas (justamente!) por ambas partes, yendo "en contra" de lo que la sociedad del pasado había establecido: es decir, el hombre trabajaba y la mujer se ocupaba del hogar y de la familia.
– Otro ejemplo clásico de comportamientos relacionados con el género son los deportes: un niño a menudo participa en el fútbol mientras las niñas bailan. Cada vez más familias, afortunadamente, ahora deciden seguir las actitudes y los deseos de sus hijos y, por lo tanto, es común, por ejemplo, ver a los niños asistir a clases de baile clásico y las niñas a jugar al fútbol o al baloncesto.
– Un último ejemplo es la moda y la vestimenta: usar el rosa, por ejemplo, a menudo se atribuye a las mujeres, mientras que azul a los hombres.

Obviamente son normas de vida habituales y no basadas en fundamentos, por lo que desde la moda uno puede comenzar a revolucionar estas formas arcaicas de pensar.
La moda en esto es seguramente un paso adelante al proponer el rosa como una tendencia para esta temporada para el hombre o al hacer genderless collections, es decir, sin un destino específico para el género, sino para todos.
Uno de estos ejemplos es StandFor, un fabricante portugués de zapatos que también promovió una iniciativa interesante en la que participé como "One gender" para combatir todas las discriminaciónes de género, porque el único género que realmente cuenta es solo uno: el humano.